The Only Dedicated CRM for Life Insurance Agents
Customer relationship management (CRM) software is redefining the customer experience and skyrocketing life insurance sales like never before.

If you're not utilizing a customer support tool that was uniquely created just for you, your sales results could be affected.
iLife's CRM is changing the way that life insurance agents and insurance companies interact with customers. CRM software is designed to assist life insurance agents in selling policies and managing current customers. Streamlined dashboards provide a real-time representation of customer interactions, while automation functionality saves both time and money.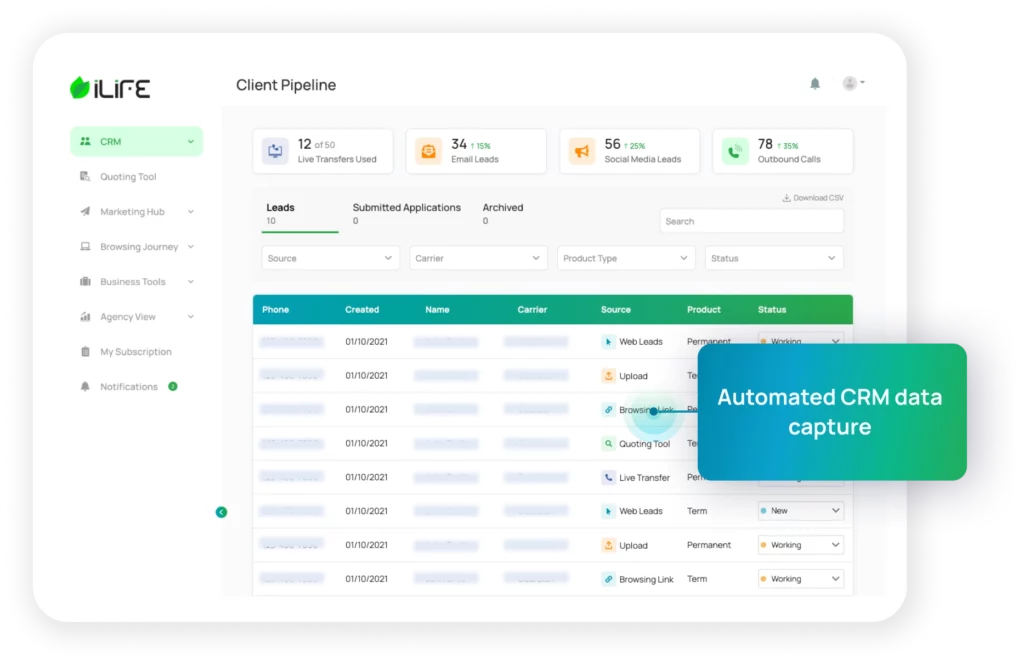 Centralized Data Within The Client Dashboard
Our dashboard meticulously tracks all aspects of a new lead's details through advanced automation, including:
Who they are

Where they are in the policy browsing experience

Exactly what their coverage details are
With this CRM software, you can answer any of their questions at a moment's notice. Lead management has never been easier!
View Client's Application Information
Stay ahead of the sales process at every turn with the ability to view all significant information on your clients' policies including application details and instructions, all  in one place.

Prevent policy cancellation by easily monitoring the sales pipeline within your CRM system.
Learn how iLife can Help your Business Thrive
Keep All Your Details About Clients In One Place
Communication Channels
iLife's CRM for life insurance agents provides email and live chat that are always saved. Use these saved communications to improve customer support and build long-lasting relationships.
Boost Productivity through Automation
Gone are the days of repetitive email marketing, follow-up tasks, or frustrating documentation tracking. With an automated insurance CRM solution in place, agents have more time to focus on selling.
Exceed Customers Expectations
Time-consuming tasks can overwhelm your day. With an insurance CRM solution in place, insurance agencies will have more time to address customer pain points and provide an exceptional experience.
Centralized Data
All activity that occurs on your iLife website is instantly captured and dropped into your CRM. Policy management is easier than ever with easy access to information on every client interaction.
Comprehensive Analytics
Our CRM meticulously tracks all aspects of a new lead, so you can answer their questions at a moment's notice. Improve the user experience and increase retention with fast response times.
Immediate Feedback
While other CRMs for life insurance agents stand alone as individual systems, our CRM software is directly built into our sales platform for instantaneous response with the information you need to sell.
"The iLife CRM allows you to help site customers from start to finish.
It takes a huge step forward for the life insurance industry."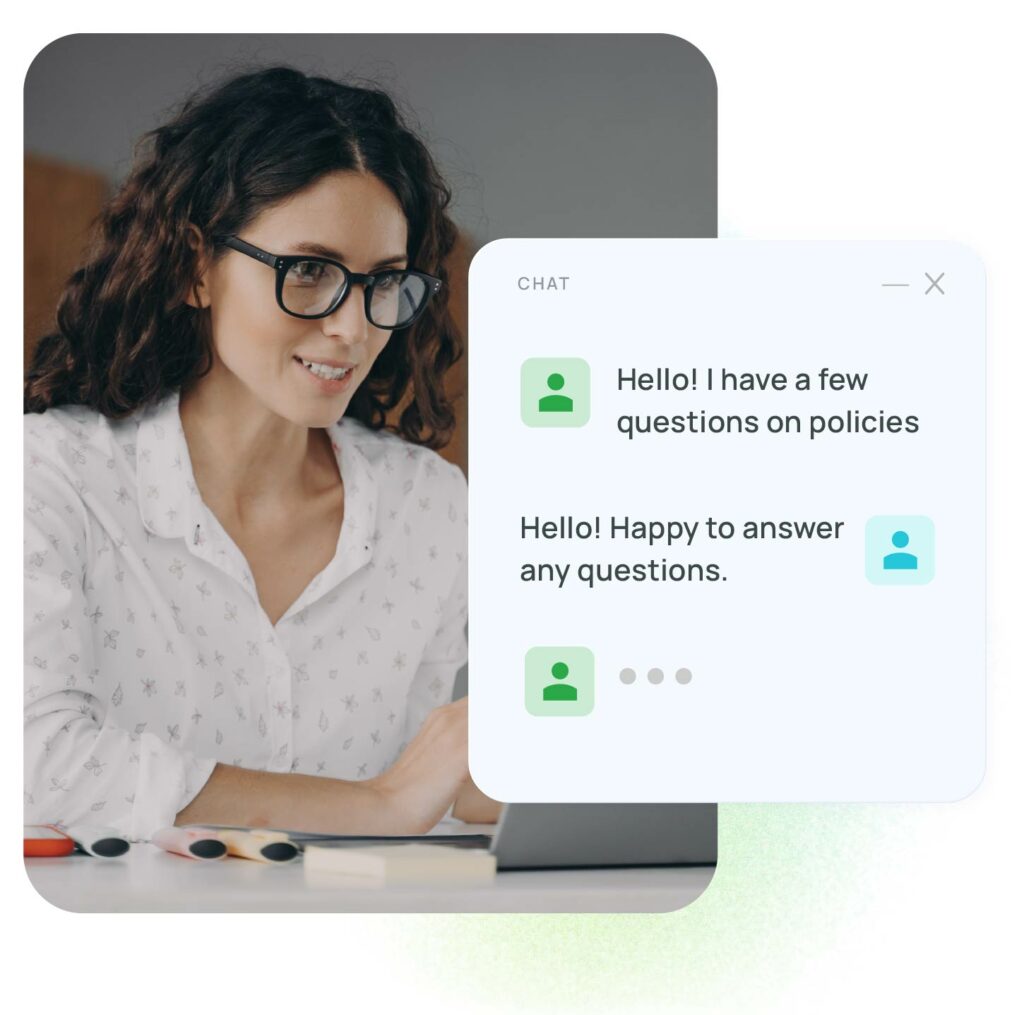 Be Ahead of the Sales Process at Every Turn with iLife's CRM for Life Insurance Agents
Sign up for our insurance CRM platform today for free and discover a customizable pricing plan that effortlessly organizes your data for streamlined success.